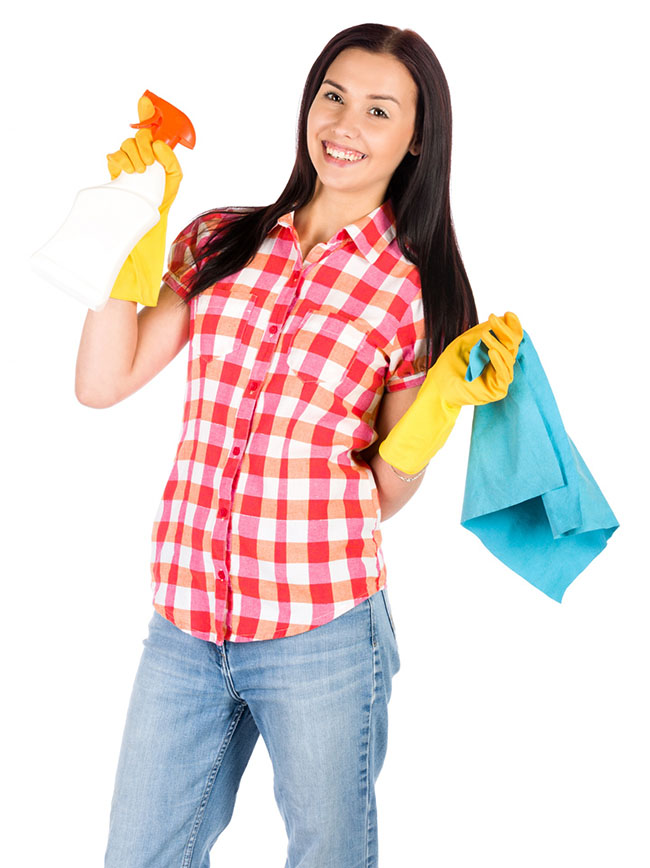 A new study summarized by the NY Times suggests that hiring a maid can actually make you happier. As much as cleaning your home and its surrounding is very important, you may not be in a position to clean every nook and cranny of your home every time. The best way to get it done is to hire a professional house cleaner. In this article, we take a look at some of the reasons why hiring a maid can make you happier.
A Maid Offers Peace of Mind
By hiring a cleaning service like Sunflower Maids, your family members and guests will have peace of mind. No need for you or your family to give up "you time" just to handle the tedious home cleaning work. Instead, a professional maid will be responsible for keeping every part of your home clean. Therefore, your family and loved ones will be able to relax, feel at home, and be more comfortable.
A Healthy Home is a Happy Home
Leaving bacteria, germs, or other microorganisms around the home can bring infections or sickness to your loved ones. Hiring a maid to carry out a thorough, in-depth cleaning will be of great benefit. It will help to significantly reduce the chances of your loved ones getting sick. Professional maids are well-trained in proper sanitation practices. They will help in keeping every part of your home clean and free from germs.
A healthy home is a happy home!
"Wow" Your Guests
A clean environment gives a great first impression to your guests. When your home looks clean and orderly, they will feel welcomed, invited, and comfortable. Cleaning your home and its surroundings makes the place feel warm and hospitable. This is a good way to showcase your class and desire for neatness, and orderliness. But let's face it: most people don't know how to clean this thoroughly. The best way to achieve a great first impression is to hire a professional maid, like Home Maid Better (for example).
There you have it! The benefits of hiring a professional maid to handle all your home cleaning needs is clear. A spotless home shows a new, inviting and fresh look. This is what you need to keep your guests comfortable and cheerful. Hire us today to give your home and it's surrounding the thorough cleaning it deserves.
http://sunflowermaids.com/wp-content/uploads/2017/09/woman-cleaning.jpg
868
650
Sunflower Maids Team
http://sunflowermaids.com/wp-content/uploads/2016/10/Sunflower-Maids_340w.png
Sunflower Maids Team
2017-09-03 11:47:42
2017-09-03 11:47:42
Maids: Can They Make You Happier?